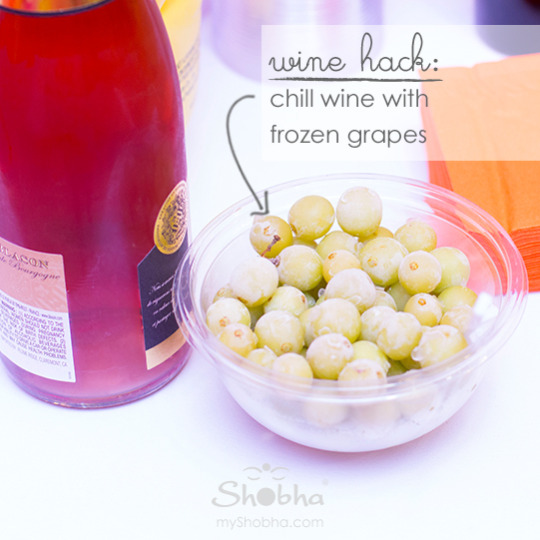 We're still reveling in the afterglow of our Shobha's Home For Girls & Women fundraiser we hosted last week – or maybe it's the wine(?).  Truth be told we enjoy some wine here at Shobha HQ & when we can learn new ways to enjoy it we love to sing it from the rooftops.  Bottle rush taught us some amazing little tricks (wine hacks if you will) to amp up our ordinary bevie of choice.  Since we're all about being natural, the tip that sang to our heart strings most (which was a tough choice because we loved them all) was to add frozen grapes to wine that's not as cold as you'd like it to be. This wine hack rewards on mulit-levels:
The grapes will not water down your wine the way an ice cube will.
The grapes makes for a pretty garnish.
It's a great 'ice breaker' (pun intended).
It will make your friends think you are a genius.
It's wine o'clock some where so get yourself some grapes & relish in your own afterglow.